SAANYS Region 12 Summer Baseball Fun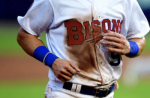 Date: Friday, July 22, 2022
Time: Food served at the beginning of the game in the Bully Hill Party Deck
Game begins at 7:05 p.m. (Fireworks display follows the game!)
Cost: Adults: $30.00
Children 12 and under: $15.00 | Children 3 and under: FREE
Reservations: E-mail Doug Regan at: DJRegan13@hotmail.com before July 1, 2022 or call and leave a message at: 716-626-0980.
Download a flyer here.
---
Regional Structure
SAANYS' Region 12 executive committee serves members in Allegany, Cattaraugus, Chautauqua, Erie, Genesee, Niagara, Orleans, and Wyoming counties. Under the leadership of the regional chairperson, elected committee members provide collegial support for administrators and administrative units in the region. Your regional representatives are your local contact for state-level representation and coordination of services.