Region 11 College Scholarship Award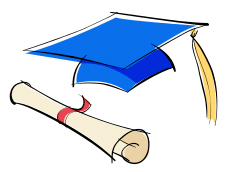 SAANYS Region 11 is proud to announce its annual College Scholarship Award Program. Graduating seniors are urged to write a 500 hundred-word essay on the following topic:
"A School Administrator Who Has Made a Difference in My Life"
Entrants may win a $1,000 college scholarship.
Entries must provide an additional cover letter that includes the entrant's name, address, telephone number, high school name, and the name of the administrator written about.
To be eligible all entries must be typed, double-spaced, using a 12 font with 1 inch margins, and received no later than Friday, March 10.
The award presentation will take place at the Region 11 Annual Awards Ceremony to be held on April 27, 2017, at Midvale Country Club in Penfield, and starting at 5:00 pm. The scholarship winner and the administrator that was written about will be invited to attend for the presentation of the check. Download the flier.
Please send entries to:
Patrick Grow
Johanna Perrin Middle School
85 Potter Place
Fairport, NY 14450
SAANYS Takes the Lead on APPR
SAANYS is providing members with a number of resources for navigating and negotiating the new APPR. Be sure to contact SAANYS with any questions or concerns about APPR and your negotiations – the SAANYS team of attorneys and experienced staff are up-to-date on what you need to know during this complex time.
The link below is to our  SAANYS APPR §3012-D: NEGOTIATION RESOURCE PACKET. This document contains important information for consideration when entering contract negotiations. Units are encouraged to review, proceed with caution, and call SAANYS with any questions or concerns, Click here to download packet.
Regional Structure
SAANYS' Region 11 executive committee serves members in Livingston, Monroe, Ontario, Seneca, Wayne, and Yates counties. Under the leadership of the regional chairperson, elected committee members provide collegial support for administrators and administrative units in the region. Your regional representatives are your local contact for state-level representation and coordination of services.