SAANYS REGION 11 COLLEGE SCHOLARSHIP AWARD
SAANYS Region 11 is proud to announce its annual College Scholarship Award Program. Graduating seniors are urged to write a 500 – word essay on the following topic:
"A School Administrator Who Has Made a Difference in My Life"
(The administrator must be a SAANYS member in order for the essay to be considered. If you are not sure if they are a member please contact joe_pustulka@webstercsd.org before writing essay.) Entrants may win up to $1000.00 college scholarship.
Click here to download a flier.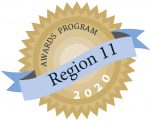 Congratulations Region 11 Award Winners!
Elementary: Francine Leggett, Principal, Webster School District
Middle School: Tracie Czebatol, Principal, Hilton School District
Jackie Saunders, Assistant Principal, Webster School District
District Level: Kristin Paolini, Director of Curriculum, Spencerport School District
Essential Services Leader: Wayne Kittelberger, Director of Transportation, Rochester City School District
Friend of Education: Monroe County Sheriff's Department
Student Scholarship Winner: Jennifer Page, Honoring Breana Mullen, Assistant Principal of Mynderse Academy, Seneca Falls School District
Regional Structure
SAANYS' Region 11 executive committee serves members in Livingston, Monroe, Ontario, Seneca, Wayne, and Yates counties. Under the leadership of the regional chairperson, elected committee members provide collegial support for administrators and administrative units in the region. Your regional representatives are your local contact for state-level representation and coordination of services.