Nominate a Region 1 Colleague for Administrator of the Year!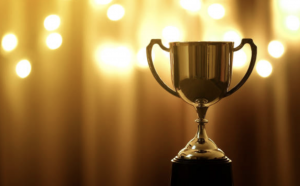 This award recognizes any SAANYS administrator in Region I who has rendered exceptional service on behalf of education. Nominees may be any individual in an administrative position within a Region I SAANYS district. Click here to download an application. Nominations due no later than March 15, 2019.
"Just over three years ago, the Garden City Administrators Association cast a unanimous vote to switch our representation to SAANYS. Our affiliation with SAANYS has been the absolute right decision and continues to receive unanimous unit approval. Our association should have made this move long ago."
Garden City Administrators Association
"When affiliated with SAANYS you are affiliated with a team of experts who are ready, willing, and able to assist you. SAANYS understands how important it is to provide their members with outstanding customer service. Whether it be legal advice or contract negotiations, the SAANYS team is always there to provide the support you need!"
– East Islip Administrators' Association
"The SAANYS team … is always available to take our call and always seems to have the right person on hand to address our issue or concern. Their support and guidance has been invaluable to our district's administrative team."
-Deer Park Administrative Association
• SAANYS uses attorneys and experienced administrators 

together during negotiations –

unparalleled legal support and the invaluable guidance of experienced Long Island school leaders

.

5 Full-time attorneys, plus legal firms in Garden City & Islandia. SAANYS has worked with the teams at these reputable LI firms for over 12 and 20 years respectively.
SAANYS is the only association with the resources and willingness to represent you in major litigations such as the attack on tenure and seniority rights by Campbell Brown and others. Who is fighting for you?